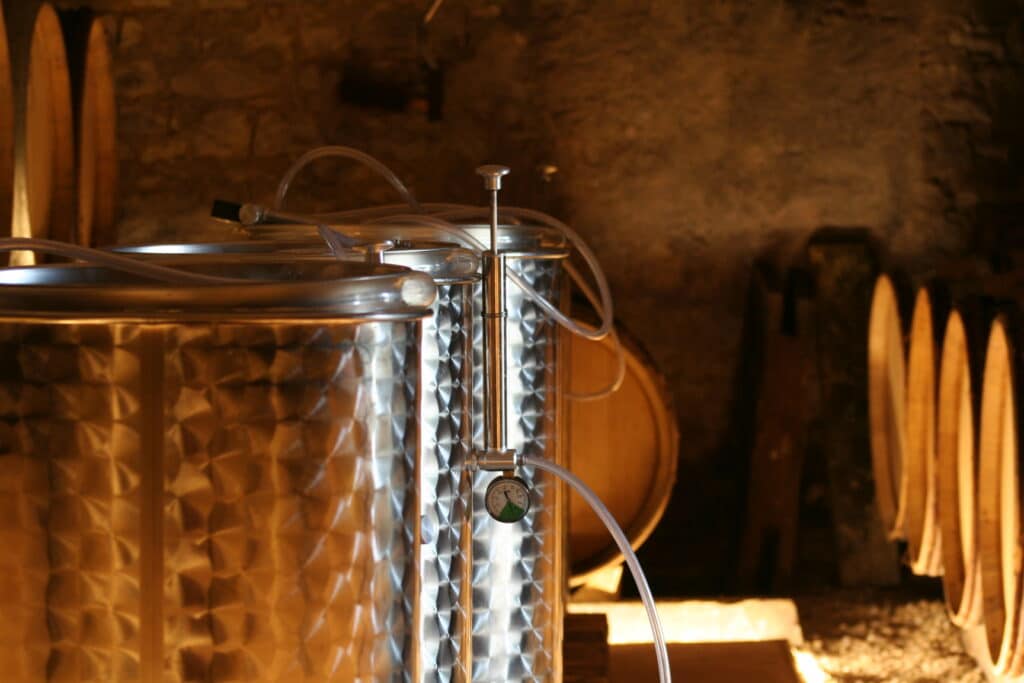 Global warming means earlier harvests. The temperatures of late August and early September require us to harvest only in the morning in order to preserve the freshness and quality of the grapes.
Each plot is harvested manually.The grapes are transported to the winery in small crates with holes to limit any overheating. They then wait in the cold room and are then transferred to the press where they undergo a gentle and long pneumatic pressing of 3h30 preserving the primary aromas and flavors. The musts are then settled for 24 hours in stainless steel vats without the addition of sulphur.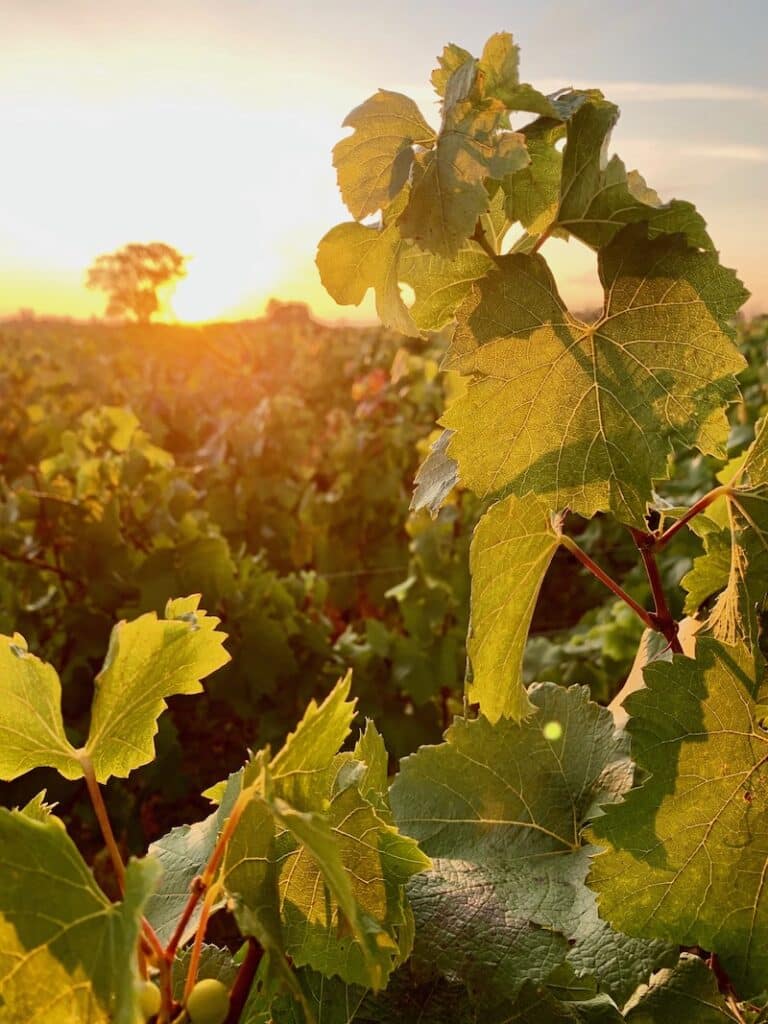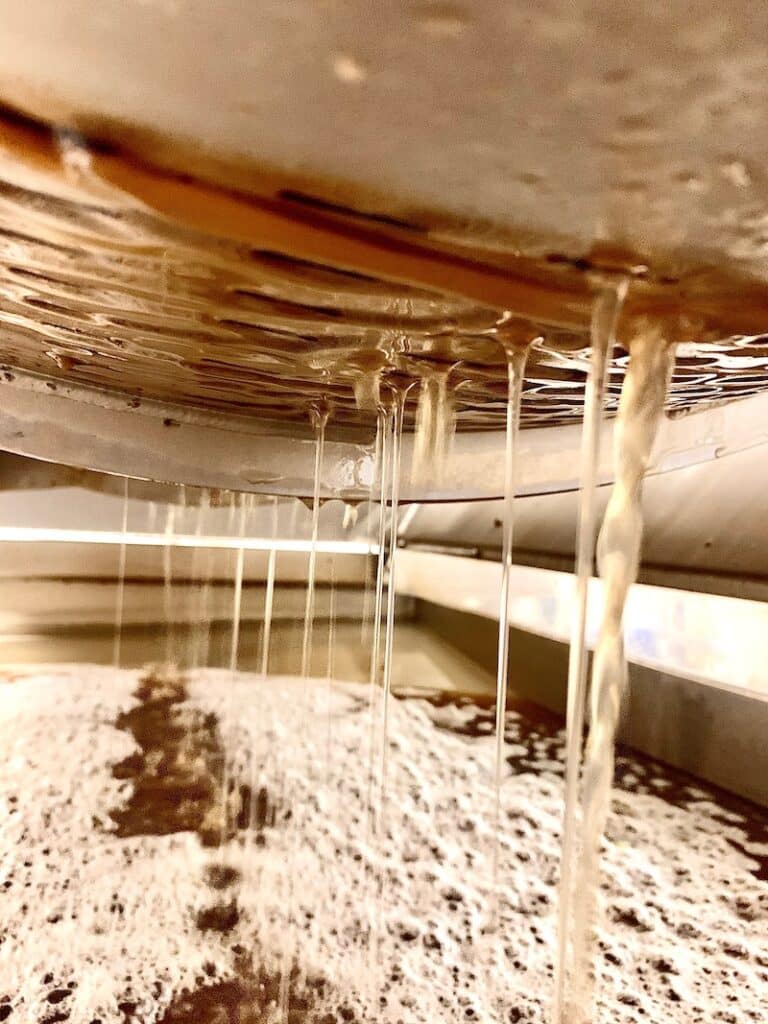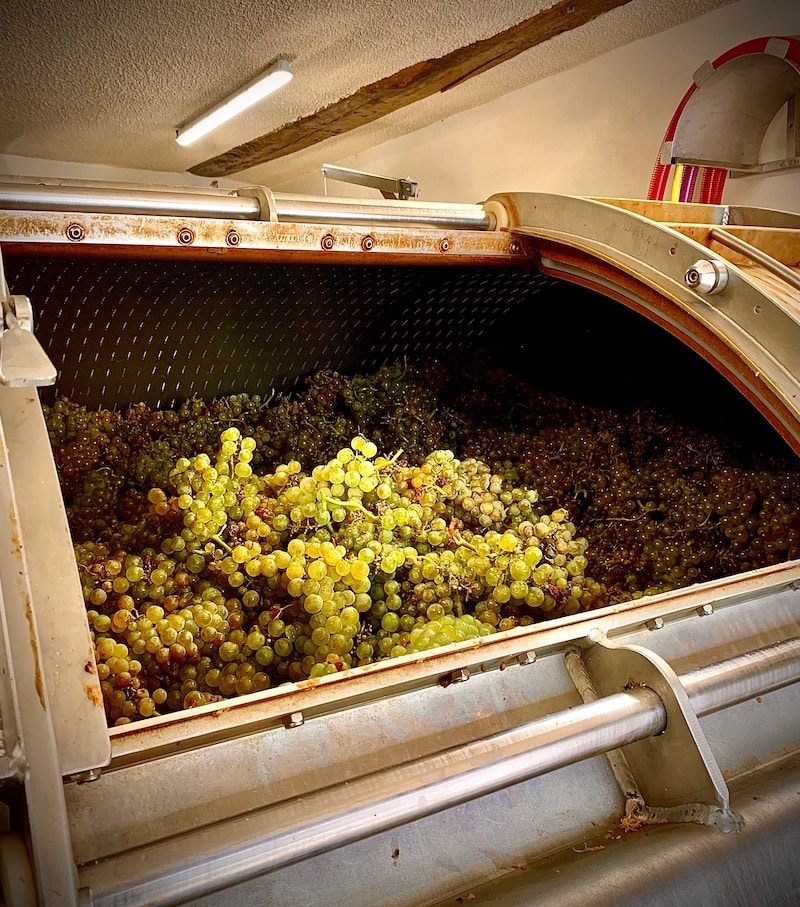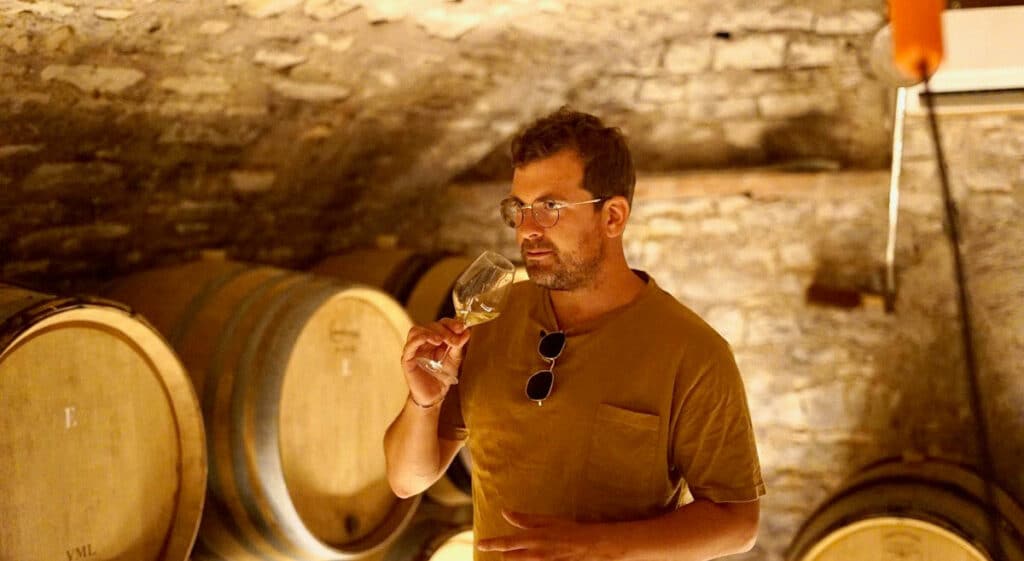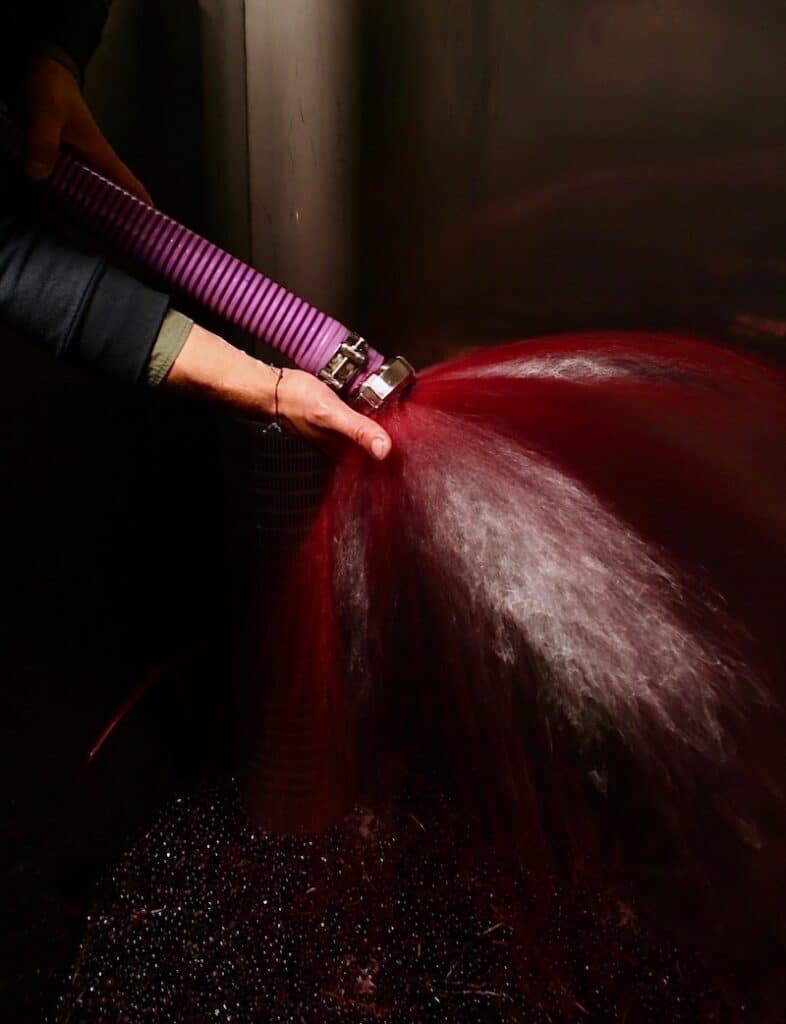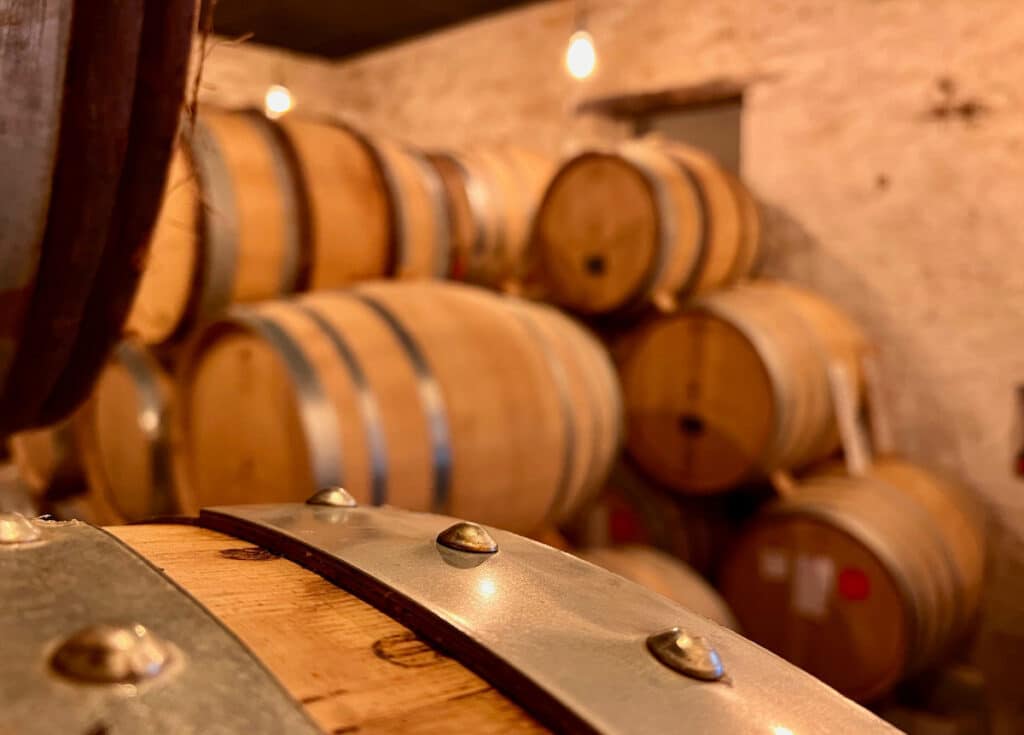 Vinification and aging, Patience & Care
The alcoholic fermentation takes place in 350 liter barrels during which we let the native yeasts work. "During alcoholic fermentation,
each barrel is monitored
daily, a bit like
newborns that I mother…
Temperature, mustimeter, I watch,
I listen, I smell, I taste, I feel. ".
We prefer barrels of 2, 3 or 4 wines, which allows the most faithful expression of the terroir. Nevertheless, we renew the oldest ones every year by buying new barrels with medium and long toasting. On fine lees, the wines are aged for 10 to 12 months before being blended in stainless steel vats for 3 to 6 months.